Paint a Tote Bag Workshop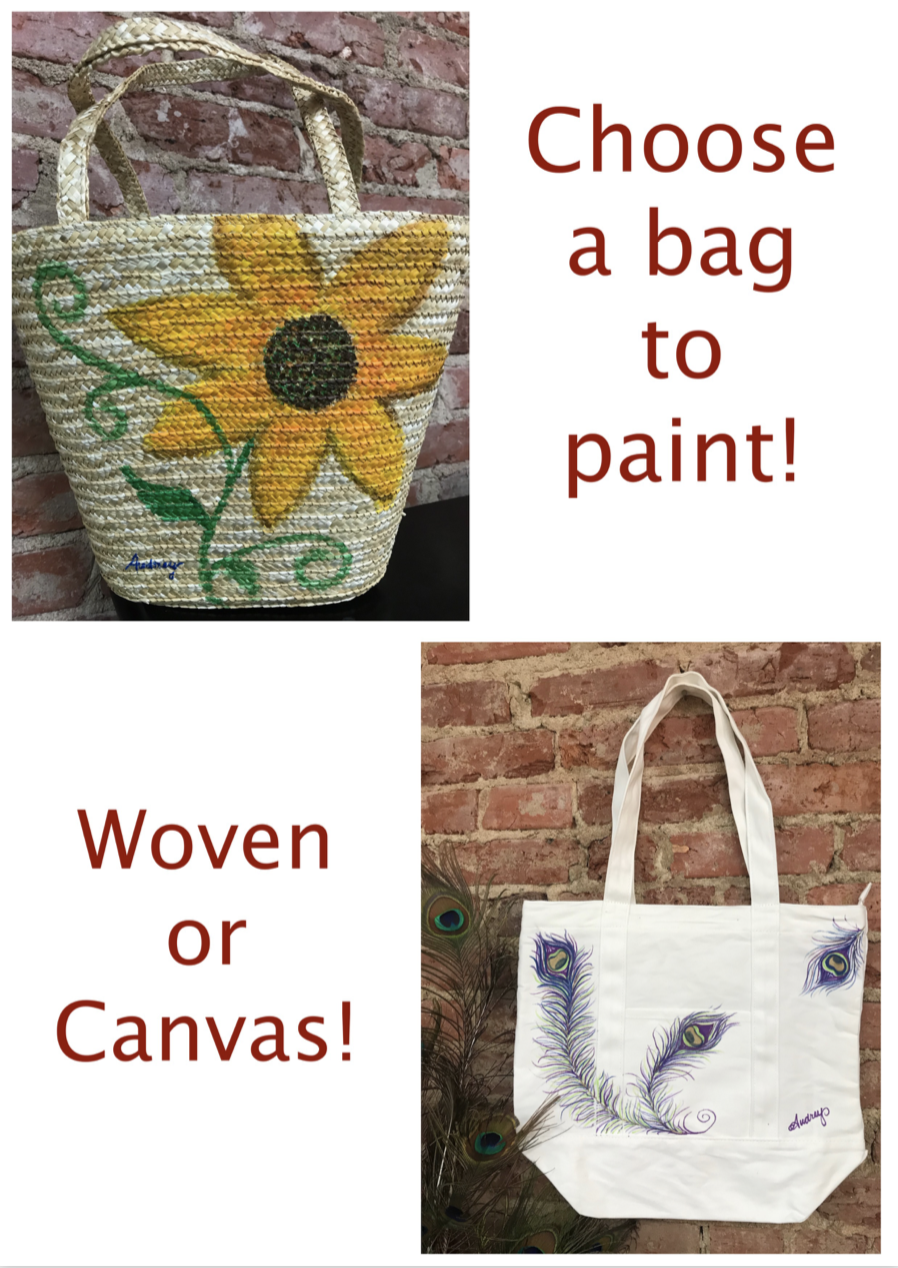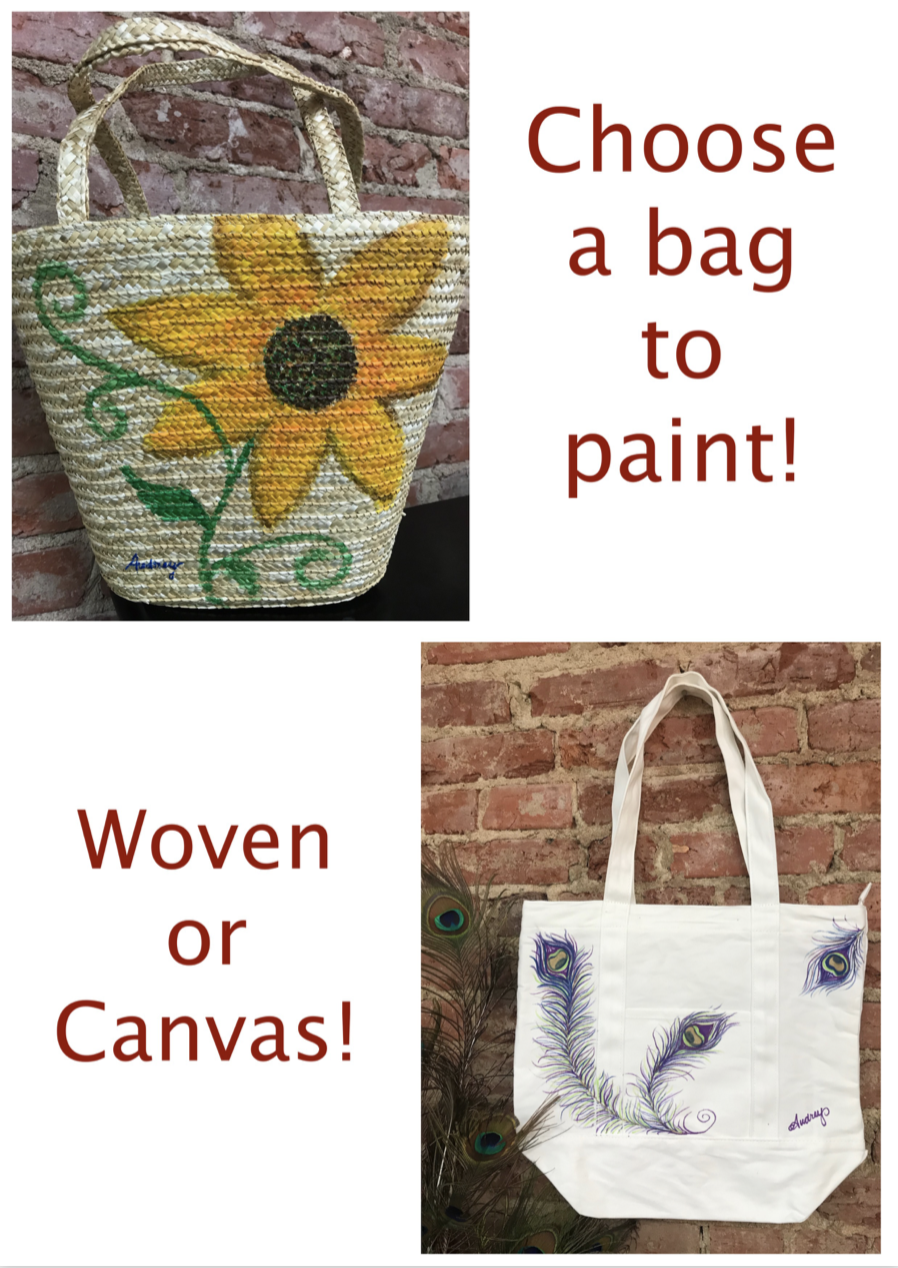 Paint a Tote Bag Workshop
Saturday October 5, 2019
1:00pm - 3:00pm
Join us and paint your choice of a canvas or a woven tote bag. Now you can carry your picnic adventure or the latest great finds from downtown Farmville in style. Personal style made just for you, by you! A great tote has so many different uses but white is so boring.
Monogram options available.
These make great Christmas gifts!